Read the whole piece on Jazzwise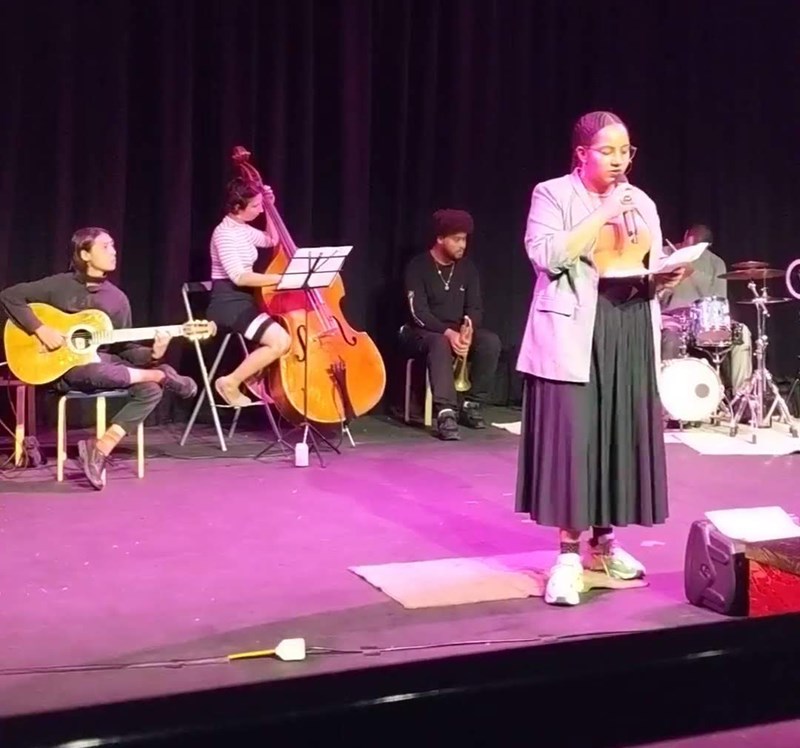 In mid-August, the audience filing into Theatre Peckham for Born::Free's Verandah evening was met by a quartet. Tjoe Man Cheung (guitar), Ylenia Tilli (double bass), Elias Jordan Atkinson (trumpet), and Daniel Smithson (drums) were seated in a row across the back of the sparse stage. The musicians jammed as the audience settled into their seats, reunited for the first time since Born::Free's last event in March 2020. Founded by Chima Nsoedo and Belinda Zhawi in 2014, the literary arts platform supports and spotlights emerging and mid-career writers across all genres, predominantly African/Afro-diasporic poetry and experimental writing.
Theatre Peckham's Associate Director malakaï sargeant and Belinda were the evening's affable hosts who together cultivated a welcoming, open environment. Open mic poets added their name to a list before the show and were interspersed with the organisers and two headliners, Gabriel Akamo and Ola Elhassan, who respectively anchored the first and second halves. Everyone was primed with applause their entire descent from the darkened stadium-style seating to the stage, with an even warmer send-off on their way back up.