Taking Off profile originally published in the Dec 2020 issue of Jazzwise Magazine; read the whole piece here.
Listen to täpp.
London-based violinist Rebekah Reid is breaking down barriers between genres and political divides with a heady mix of classical technique and fearless improvisation. Christine Hannigan spoke to her about how the embrace of the jazz world has transformed her life and music.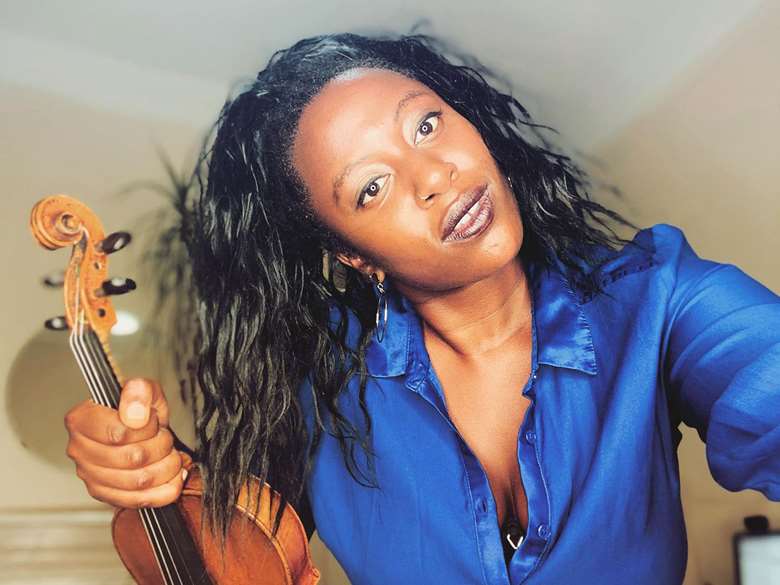 Rebekah Reid's 235-year old violin, expressive and assured, can be heard jamming amongst chunky Afrobeat rhythms, or conjuring chamber choir intimacy alongside a drummer.
A last-minute gig supporting Roxanne Tattei in spring 2019 was representative of Reid's hustle and versatility: she prepared quickly, performing a mix of classical and contemporary repertoire, and one of her own compositions in the Royal Albert Hall's Elgar Room.
When Reid was three, a particular sound from the orchestral record playing in her southeast London home fixated her. Once her mother realised what instrument it was, she got her daughter one, and Reid hasn't put the violin down since. Her first two decades focussed on classical performance in London and Manchester conservatoires.